Driving Instructors Association - DIA Professional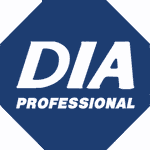 Are you a driving instructor?
Membership of the Driving Instructors Association provides you with representation with DSA, DVA and in Parliament, together with the peace of mind of knowing that you have the security and the backing of the UK's largest association for professional driving instructors.Join our 'club' and benefit from a wide range of exclusive services including reduced fees for your CPD courses.
Are you looking for a driving instructor?
Learning to drive is an exciting experience but it can also be stressful, that is why it is essential that you use our 'Find a driving instructor' facility to ensure that your lessons provide you with value for money and that you learn with a DIA professional. Only a fully qualified driving instructor will be able to guide you every step of the way towards your driving test.
URL:
http://www.driving.org/