How to Register a Domain Name for your Driving School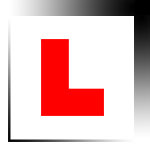 Domain Name Registration Service
Your domain name is your own unique WWW. web address; and this is a worldwide website service for international domains using any domain extension. Register a .COM, .CO.UK, .IE, .CA, .COM.AU, .CO.NZ, .BIZ, .NET, or whatever you require. It's up to you.
If you wish to register your own domain for your driving school business, we have some handy tips for you. The key points you need to consider are:

1) How to Choose a Domain Name
2) How to Register a Domain Name
3) How to Configure a Domain Name
If you choose the right name for your driving instructor business, it can quietly boost your search engine prospects behind the scenes.