Low-cost Website Hosting Service for Driving Instructors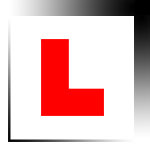 Driving School Web Hosting Services
QuickontheNet.com is a place where you can design and build your own website and low-cost web hosting is always included as part of the service.
From the moment you sign-up with us, you might be interested to know that your website is already uploaded and hosted.
For those of you familiar with FTP access, you do not need to worry about that stuff, because everything is managed through our easy-to-use website builder toolkit; therefore, you do not need any FTP software when you use our website service.
When you use our website tools, you do it all online, through your web browser and there is no need to download any software.
Nowadays, this type of technology is often described as "cloud computing", but we have actually been providing our internet-based website building services since February 2004.
All you need to do is prepare your photos and logo images and a suitable size for display on the internet and then add them to your website.
When you sign-up, we give you instant password-controlled access to our unique website builder tools through your internet browser. It's rather like logging in to your favourite email account, except that the QuickontheNet.com website toolkit allows you to manage and update your motoring business website.
When you make changes and update your site, the results are immediate and your hosted web pages are updated instantly, without any delay at all. And of course, because it's all online, you can make changes at a time that's convenient to you.
Our web hosting services are used and trusted by hundreds of small businesses located all over the world and we already have dozens of driving schools and driving instructors using our services.