Create a Video Gallery for your Driving School Website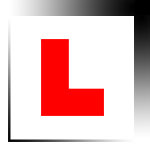 Embed YouTube Video in your Web Pages
Building your own video gallery website could not be easier than this! At QuickontheNet.com, we give you the tools to make your own searchable video galleries and create a dazzling website while you're at it.
The internet world is going absolutely crazy about online videos and now you can be part of it. This is your opportunity to unleash your creative potential.
It's quick, simple and easy. We provide the online toolkit for you to embed video clips within your web pages and this means that you can easily integrate the playback capability from any of the world's leading free service providers, including:
YouTube (YouTube.com)
GoogleVideo (Video.Google.com)
YahooVideo (Video.Search.Yahoo.com)
StupidVideos (StupidVideos.com)
Metacafe (Metacafe.com)
Vimeo (Vimeo.com)
iFilm (iFilm.com)
Break (Break.com)
ClipShack (ClipShack.com)
Sharkle (Sharkle.com)
Clip a Day (ClipaDay.com)
The list goes on and on...
In fact, you can add the film clip sequences from any third-party playback provider who offers embed code (embeddable code). We are independent, so you choose your own provider, or even several providers, if you wish.
The videos are actually uploaded through the playback company and then the clip is embedded within your site. So, we host your website and behind the scenes, they are hosting the videos.
For example, this is a video hosted on YouTube, showing how to apply for a provisional licence:
This is a video website created at QuickontheNet.com and it illustrates what can be achieved by adding videos to your website.
How you actually use the video technology is up to you, but here is an idea to get you started. As a driving instructor, you can show action clips of real students learning to drive and provide tips on tricky driving manoeuvres, such as reverse parking, or the dreaded emergency stop.