Create a Photo Gallery for your Driving Instructor Website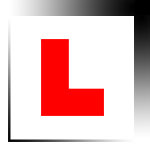 Click-through Photo Galleries for your Web Page
As standard, each website purchased at QuickontheNet.com is supplied with 4 galleries. Each gallery can contain many different photos e.g. you could have 30 individual click-through car photos per gallery. As a guide, a standard website is good for around 100 gallery photos (i.e. 100 click-through vehicle photos).
If you upgrade and buy Extra Galleries, then you will have a grand total of 20 galleries. As a guide, a website with Extra Galleries is good for a whopping 1,000 gallery photos (i.e. 1,000 different click-through vehicle photos).
We have not placed a limit on the number of pictures which can be displayed in each gallery (however, in order to minimise the amount of screen scrolling, we suggest no more than 30 photos per gallery).
Just to clarify, any gallery can contain a mix of videos and photos.
In summary, we think it should not be necessary to buy the Extra Galleries upgrade if you are building a driving school website, because we believe 4 galleries should be enough for most driving instructors.