Create Your Own Website Design for a Driving School Business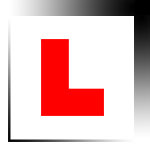 Website Builder with Web Hosting
QuickontheNet.com is a place where you can design and build your own website and web hosting is included as part of the service.
Our website building tools have been created by designers, for designers. For example, the website you are viewing right now has been created by the QuickontheNet.com website builder system.
What makes it particularly attractive is that it is extremely quick and very easy-to-use.
We are talking about QuickontheNet.com, the unique website templates service from Quick on the Net Limited.
No Software Downloads
Quick on the Net is driven by powerful software which puts you in control of your own website. But powerful doesn't necessarily mean complicated. When you build a website at QuickontheNet.com, our software is easy-to-use, yet it is very robust and secure.
Just to clarify, you do it all online, through your web browser and there is no need to download any software.
All you need to do is prepare your photos and logo images and a suitable size for display on the internet and then add them to your website.
We give you access to our unique website builder tools through your internet browser; and it allows you to manage your own website. When you make changes and update your site, the results are immediate. And of course, because it's all online, you can make changes at a time that's convenient to you.
Quick on the Net is flexible, allowing you to add, remove or rename menu buttons, insert your pictures, or add photo galleries. In addition to modifying the appearance of your site, you can change the content at any time.
Quick on the Net is not just about creating your own website. We are also a hosting service provider and low-cost hosting is included as part of the service.

Your Brand and your Business Logo Colours
Just a reminder, the colours are unlimited. So, you can upload JPG and GIF picture images and then apply your own style and branding. For example, you can use your own colours in your:
Logo image.
Header bar image.
Background image.
Menu button images.
Page photos and graphics.
Flash slide shows.
Embedded video clips.
Fonts and page text.
PayPal payment buttons.
Favicon.