Instant Free Trial ~ No Sign-up or Registration is Required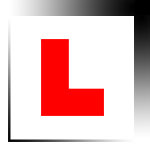 Create Your Own Driving Instructor Website
Now you can have a free trial and build your own driving school website at QuickontheNet.com. Enjoy!
Please select:
'Car' followed by 'Driving School'
We recommend 'Layout 8'
For the 'Style', we recommend 'Special | Driving School | Red on Silver'

Please note that the free trial does not include all of our website features. In other words, it is a cut-back version of what you get if you decide to buy your website. For example, when you purchase your website, your website toolkit will contain a lot more features and you will be able to upload your own logo and pictures.
The free trial will give you a flavour of what we offer and it will allow you to:
Name your menu buttons
Add/remove menu buttons and web pages
Add text
Change layouts
Change styles (when you sign-up, you can create your own style)
Change backgrounds
Change spacing and alignment
Embed videos
Add PayPal payment buttons

IMPORTANT
Please note that free trial websites are automatically deleted every 24 hours, at 7:00 AM (GMT / UK time), if they are not purchased.
To buy the website online, just click 'Buy this website now!' in the top right corner.