Add PayPal Buttons to your Drive School Website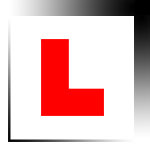 Driving School Website with PayPal Shopping Cart
Broadly speaking, there are 3 different types of PayPal button you can consider:


Buy now buttons for a single-item purchase.
Add to cart buttons for multiple-item purchase (also known as 'Add to basket' or 'Add to trolley').
Subscription buttons for recurring payments e.g. weekly, monthly, yearly.
An online Shopping Cart is also known as a:


PayPal Shopping Basket
PayPal Shopping Trolley


How do I sign-up?
1) Sign-up and create your own website design at QuickontheNet.com.
OPTIONAL: 2) Please note that you only need PayPal if you want to take online PayPal payments from your site. Sign-up and open your own PayPal account. During the registration process at PayPal, you will need to sign-up for a Business Account or Premier Account (not a Personal Account).