Online Gift Vouchers for Driving Instructor Websites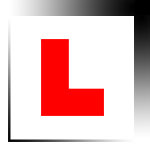 Driving School Website PayPal Online Gift Vouchers Service
You can use PayPal to sell driving lesson gift vouchers to your customers. The normal approach is to group and cluster your vouchers according to time and value, in blocks of hours. For example, you could sell your vouchers in units of 5 hours e.g.
5 hours
10 hours
15 hours
20 hours
25 hours
etc
A single payment button can contain a drop-down menu for different price plan options. It works like this:
Customer visits your gift vouchers web page on your website.
Customer clicks the PayPal payment button on your web page, to select voucher payment value option e.g. 20 hours.
That will reveal a price, in your local currency e.g. British Pounds, Euros, US Dollars, Canadian Dollars, Australian Dollars, New Zealand Dollars, etc.
Customer pays, using debit card or credit card.
At the point of payment, both you and the shopper receive an instant email confirmation from PayPal.
And that's it!
There is no physical voucher as such. After the purchase, you may wish to follow up with the customer and then manually send out your gift voucher via email attachment, as a Word document.
Although we can host you website and host your gift vouchers web page, please note that QuickontheNet.com is not involved at all (in the PayPal payment procedure) and we never see your PayPal transactions or your voucher sales figures.
You can consider using 2 different types of PayPal button for gift voucher sales:
Buy now buttons for a single-item purchase.
Add to cart buttons for multiple-item purchase (also known as 'Add to basket' or 'Add to trolley').
An online Shopping Cart is also known as a:


PayPal Shopping Basket
PayPal Shopping Trolley

PayPal Sign-up
1) Sign-up and create your own website design at QuickontheNet.com.
OPTIONAL: 2) Please note that you only need PayPal if you want to sell vouchers and take online PayPal payments from your site. Sign-up and open your own PayPal account. During the registration process at PayPal, you will need to sign-up for a Business Account or Premier Account(not a Personal Account).