How to Add Twitter to your Driving School Web Page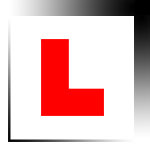 Twitter Buttons and Widgets for your Website
It is very easy to add interactive clickable Twitter widgets to your Driving Instructor Website. The options include:
Follow button
Tweet button
Widgets (including a Profile Widget)
Twitter logos and icons
Just follow the simple instructions below:
How to Add Twitter to your Web Page
Firstly, log into your Twitter account.
Next, click on resources.
Select the option you want: Follow button; Tweet button; Profile Widget.
When it shows: 'Copy and paste this into the HTML for your website...', you are ready to copy and paste the code.
Now 'copy' the code.
Next, log into your website at QuickontheNet.com.
Go to 'Pages' and 'Edit' your web page.
Just click the small 'HTML' button (on the right-hand side).
'Paste' your code into the window.
Click 'Update' and 'Save' (at the bottom).
Now you should preview your website to see the results.
Easy!
Below, we have provided examples of how Twitter can look on your driving school web page:
Follow Button
Profile Widget
Display your most recent Twitter updates on any web page.
Twitter for Driving Schools
We have compiled a collection of useful Twitter links for driving schools and driving instructors.