Add a Google Map to your Driving School Website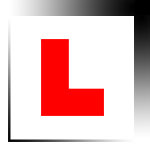 Driving Instructor Website Templates
It is very easy to add an interactive clickable Google Map to your Driving Instructor Website.
Just follow the simple instructions below.
How to Add a Google Map
Firstly, all you need to do is click, navigate and find your own address, town, city, Post Code, Zip Code or location on Google Maps.
Next, just click 'Link' in the top-right corner of your Google Map.
Then 'copy' the code just underneath 'Paste HTML to embed in website'.
Go to 'Pages' at QuickontheNet.com and 'Edit' your web page.
Just click the small 'HTML' button (on the right-hand side).
'Paste' your code into the window.
Click 'Update' and 'Save' (at the bottom).
Now you should preview your website to see the results.
Easy!
Of course, the map itself will be relevant to you and your drive school business location. Since the map is fully interactive, your website viewers can use it to find directions to your location.
Below, we have provided a typical example of how this actually works and it will give you some idea of how the interactive Google map can look on your driving school web page.
The map is not a static picture image. Notice that is is possible to click the arrows to zoom and pan around the map below.
Example
The areas covered through this driving school service include the following locations:
Location 1
Location 2
Location 3
Location 4
Location 5
Location 6
Location 7
Etc
Contact Details
Our contact details are as follows:
Telephone:
Fax:
Address:
Location Map
Our driving school is centred around the region below: